Dustin Hunter is a founding partner at the Law Firm of Robertson and Hunter, LLP. He specializes in Criminal Defense and Criminal Traffic Defense.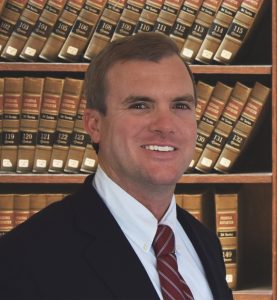 EDUCATION

Mr. Hunter received his Bachelor of Science degree in Finance from Florida State University.  He received his Law degree from Florida State University, graduating cum laude in 2007.  He moved to Key West to begin practicing law immediately thereafter.
PROFESSIONAL HISTORY
Mr. Hunter moved to Key West with his wife, Allison, in 2007 to work as a Criminal Prosecutor at the Monroe County State Attorney's Office.  He worked there as a prosecutor until 2010. While at the State Attorney's Office, Mr. Hunter handled over a thousand misdemeanor and felony criminal cases. During that time, he also represented the State of Florida in extensive DUI Breathalyzer litigation.
In 2010, Mr. Hunter entered private practice at the law firm of Berry, Day & McFee.  At Berry, Day & McFee, he assisted clients with a wide variety of legal needs, including Criminal and Traffic Defense, DUI Defense, and Civil Litigation.
In 2012, Mr. Hunter started his own practice forming Robertson & Hunter, LLP.  Mr. Hunter specializes primarily in criminal defense work.  He represents a wide variety of clients, locals and tourists alike.  Mr. Hunter has experience representing clients in all varieties of criminal charges, from misdemeanors to the most serious felonies.
In addition to his law practice, Mr. Hunter serves as a law professor at Florida Keys Community College, where he teaches introductory law courses to undergraduates.
ORGANIZATIONS
Dustin Hunter has been rated "Excellent" by the legal website Avvo.
Email Hunter@RobertsonHunter.com or Contact Attorney Dustin Hunter today.