Key West Attorney Loriellen Robertson was born and raised in Miami, Florida and vacationed in the Florida Keys throughout her life.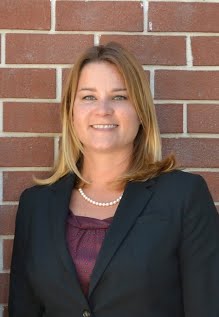 Education
Loriellen obtained her Bachelor of Science degree from the College of
Journalism and Communications at The University of Florida and then attended law
school at The University of Miami graduating in 2005.
Professional History
After law school, Loriellen and her husband, Kevin, moved to Key West.  Loriellen began her legal career as a prosecuting attorney for Juvenile and Misdemeanor cases at the Monroe County State Attorney's Office. In April 2007, Loriellen was hired at the Office of the Public Defender where she worked as a Misdemeanor, Felony, and Appellate attorney. In September 2011, she entered private practice as a Criminal Defense, Family Law, and Civil attorney until joining Dustin Hunter to form the Law Office of Robertson and Hunter in 2012.  She cares about her clients' concerns and keeps their best interests in mind.  Loriellen practices Criminal Defense, Civil, and Family Law.
Organizations:
Member of the United States District Court for the Southern District of Florida 2013-present.
Member of the Monroe County Bar Association, 2006-present, President 2012-2013, Vice President 2011-2012, Secretary 2010-2011.
Member of the Florida Bar Association 2006-present.
Member of the Florida Association of Criminal Defense Lawyers 2007-present, Chapter Representative for Monroe County, 2017-present
Member of the Monroe County Chapter of the Florida Association of Criminal Defense Lawyers, 2009-present, President 2015-2016, Events Coordinator 2014-2015.
Member of the American Bar Association.
Board Member of the Boys and Girls Club of the Keys Area, President of the Board 2012-2015, Vice President 2016-present.
Volunteer Judge for the Monroe County Teen Court.
Member of the General Practice, Solo & Small Firm Section of the Florida Bar, 2013-present.
Member of the Family Law Section of the Florida Bar, 2014-present.
Email robertson@robertsonhunter.com or Contact Attorney Loriellen Robertson today.